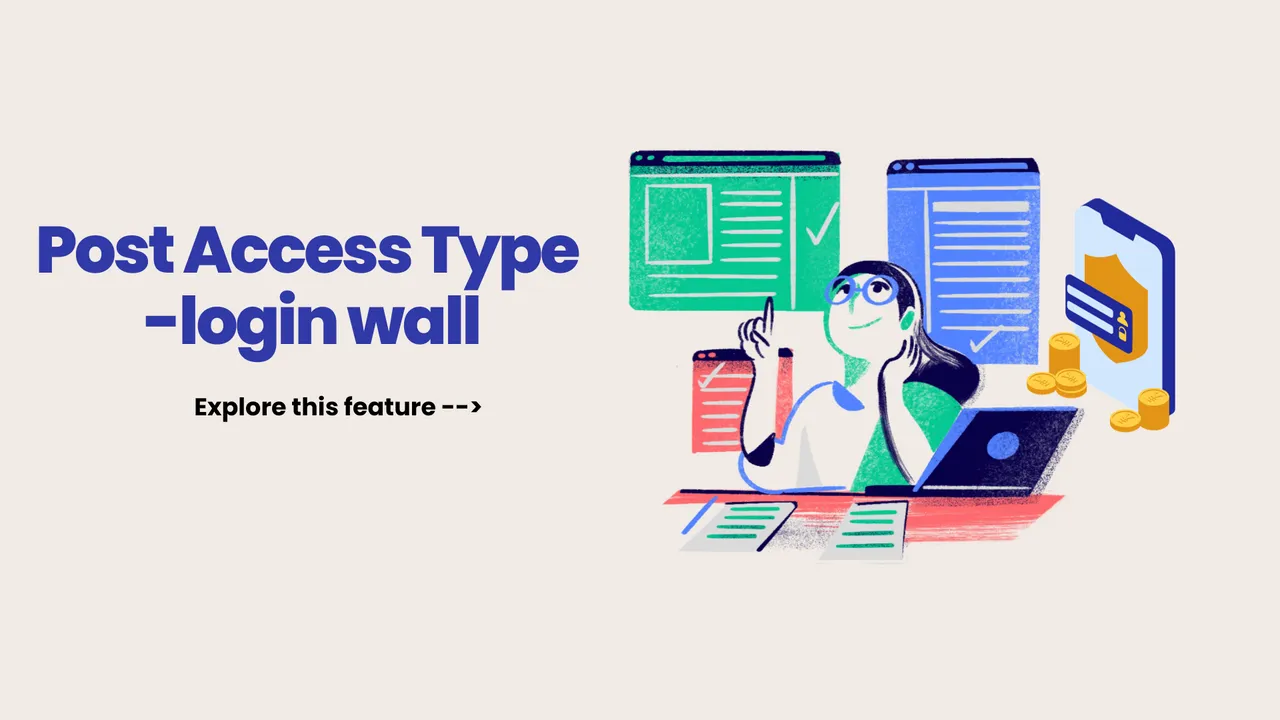 We are thrilled to announce a new feature Post Access Type - Login Wall that will empower digital publishers to manage and control their content effectively, cater to different audiences, and achieve their business goals. 
Note: This feature is applicable to higher plans
To get started, in create/edit section, Access Level dropdown will be visible provided with three access level types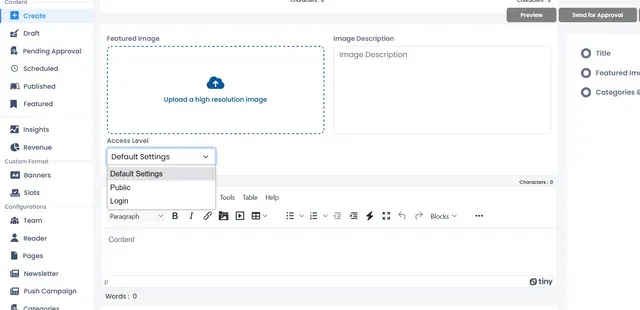 Default settings 

Pre-defined access type for whole website as per the configuration mentioned by publishers 
Posts are published by default with this access type   

Public 

Visible to all readers
Posts published with Public access type will be accessible to all readers

Login 

Login wall will be enabled for the readers
Posts published with Login access will be shown a login wall for that specific article, which prompts the readers to login and read the article futher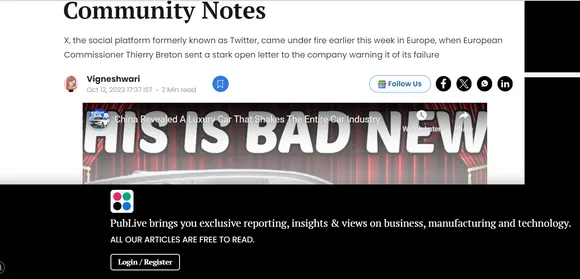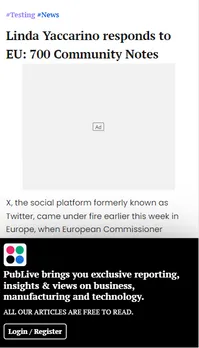 How does this feature help Digital Publishers? 
Monetization Opportunities: Publishers can create premium content that is accessible only to paying subscribers. This subscription-based access model provides a consistent revenue stream
Brand Building: Offering premium access can enhance a publisher's brand perception, positioning them as a provider of high-quality, authoritative content
Content Control: Publishers can protect sensitive or exclusive content by restricting access. This is particularly valuable for publishers of confidential or premium content
Targeted Advertising: Access levels allow publishers to segment their audience effectively. This segmentation enables more targeted advertising, which can lead to higher ad rates and better engagement with ads
Content Personalization: Publishers can use access levels to personalize content recommendations and user experiences, which can increase user retention and engagement
Data Collection and Analysis: Access levels help collect valuable user data. Publishers can analyze this data to understand user preferences and behaviors, allowing them to create content that resonates with their audience
User Loyalty and Retention: By providing value through different access levels, publishers can build a loyal user base, reducing churn and increasing customer lifetime value
Sponsorship Opportunities: Publishers can attract sponsors or partners interested in reaching specific audience segments. Access level data helps demonstrate the value of targeting a particular group of users.
Access levels empower digital publishers to make strategic decisions regarding content distribution, revenue generation, user engagement, and more. By understanding their audience's needs and preferences, publishers can create a more sustainable and successful digital publishing business.